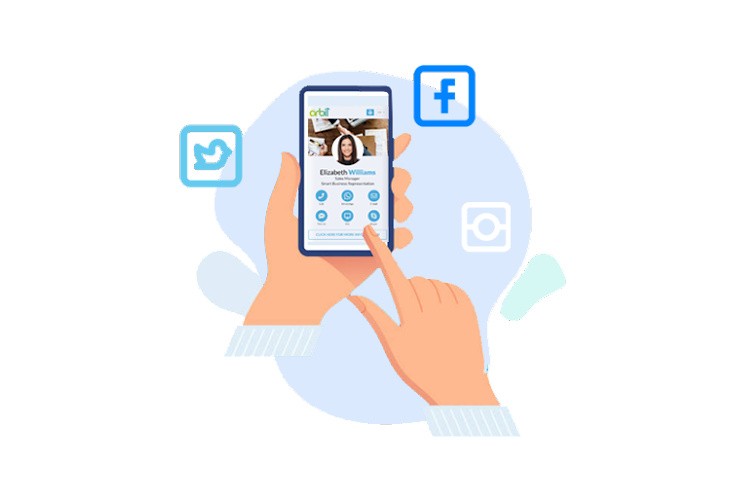 Social Media: A Must-Have in the Digital Era
Social media are an essential tool when it comes to positioning products and services, professionalizing the brand and showing the added value of what you offer, what makes you stand out from the rest. What's more, if used wisely and strategically, they are a great way to generate important commercial opportunities in each sector, with no exclusivity.
Their use as a mere entertainment or the belief that it is simply a matter of improving reach and getting more views must be demystified. The fact is that people use Internet every day to communicate, search for information and generate businesses. From this perspective, at Órbit we understand the value of linking your social media to your business card and it is integrated in just one click.
As well as drawing the attention of potential clients, they will allow you to share your story through your brand identity, and build a close and real bond with your community. Your expansion will have no limits, as long as you comply with the only vital need that they require: to update them, to create content frequently so as to share your evolution, to show that you are still active and aiming for more.
Social media presence is an unquestionable premise. So, what content are you willing to show? The offer is endless, the market is highly versatile and the attention span is becoming more and more volatile. Therefore, in the midst of all this information overload, your brand must say HERE I AM.
Article No:: 365
Read: 3447 times
Thank you for your vote
Rate this article: